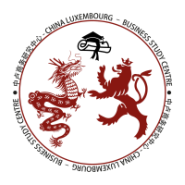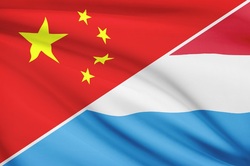 China Luxembourg Business Study Centre is an organization that operates in Luxembourg and provides financial training in Chinese to executives who have international financial business in European countries.
As a centre of practical activities, the organization formulates forward-thinking solutions for the worlds of business, finance and management, where agendas and issues are constantly changing.
Courses and seminars
Courses and seminars are conducted in English and in French and are translated simultaneously into Chinese by our financially qualified translators.
Location of training
The trainings will be held at a location in Luxembourg-City or its near surrounding.
Courses
Financial Training

What is a Bank?
Banking – The European System
Investments in Europe
Economics and Management
Marketing in Finance
Customer Relationship Management
Bank Branch Management
Cost Control
Compliance

Other business courses
Intercultural soft skills